Network of Partners
The network consist partners from France, Germany, Iceland, Norway, Poland, Ukraine and The Netherlands. The network is still open for organizations from other European countries.
Aix'Qui? (France)

Aix'Qui? is a NGO established in 1989 in Aix-en-Provence. The mission of the organization is to stimulate the access to the arts promoting artistic expressions of young people. Aix'Qui? Provides technical and human support to young amateur bands also on a learning approach. The activities of Aix'Qui? are organizing workshops for young musicians, promoting bands, recording music and more. The organization also improves mobility of young bands in Europe by organizing meetings and exchanges, according to its educational goal to build connections between different generations and cultures.
Hitt Husid Cultural Centre (Iceland)

HHCC is a cultural and information centre for young people, aged 16-25. It is run by the Sports and Youth Council of Reykjavik. One of the basic rules is not to organize leisure programs for young people. Hitt Husid Cultural Centre prefers instead to stimulate an active role in young people. The aim of the centre is to help young people to carry out their ideas and to offer them assistance in financing their projects.
Music Export Ukraine (Ukraine)

Music Export Ukraine is an independent initiative, which helps Ukrainian emerging artists to establish connections, promote their music, develop career and talent on the international level.
MusikZentrum Hannover

Since August 1993, we have been treading a new path in youth and music promotion as a non-profit limited company. The MusikZentrum is a unique project in Germany. Among other things, events, seminars, workshops, theater performances and studio recordings take place here.
Ostafjellske Kompetansesenter for rytmisk musikk (Norway)

Ostafjellske Kompetansesenter is one of several regional centers focusing on development of players within the rhythmical field with a focus on young artists and bands. The organization works close to festivals and genre-specific centre of competence ex. folk music. Key players in the organization are: Kongsberg Jazzfestival, Nottoden Bluefestival, Slottfjellfestivalen, Union Scene, Working Class Hero. One of the main goals of Ostafjellske Kompetansesenter is developing programs and support for young bands throughout the collaboration with Buskerud Musikkard, including workshops, seminars at Buskerud Univercity in the region where the center is based.
Popfabryk (The Netherlands)
The Popfabryk develops talent in the area of popular culture. Popfabryk offers a platform for creative talent to excel, by challenging talents to explore their boundaries and encourage them to innovate. To widen and deepen popular culture is an important starting point, looking for interaction between different art disciplines. Producing new, popular culture related, art-expressions is the main goal of the Popfabryk.
The Baltic Sea Cultural Centre (Poland)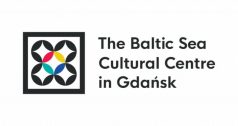 The Baltic Sea Culture Centre intends to stimulate international cooperation, especially with the Baltic States, but also in an European and worldwide context. Promoting culture in the Pomenarian region of Poland, shaping the national and international cultural policy is another goal of the organization. The Baltic Sea Cultural Centre takes part to several cultural and educational projects that involve international partners and it also organizes music, film, theatre events in Poland and abroad.